News and Events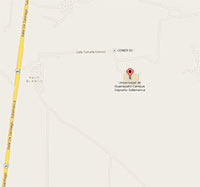 Cultural Forum Campus Irapuato - Salamanca
It's an event organized around the discussion of specific issues of the electronic and digital art from the viewpoint of the praxis, the academy and the diffusion systems as well as the distribution of them. In this first edition we'll have the presence of academics such as Dr. Alberto Carrillo Canan, the artists Hugo Solis and Ivan Puig and the art curator Dannys Montes de Oca (to be confirmed) among other important figures of the art.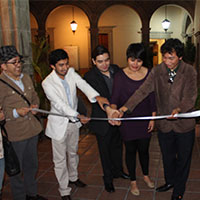 Anima Corpus Exhibition
Exhibition shown in the "City Museum" in the city of Irapuato from November 13th to November 22nd 2013, in which four artists gave life to their opinions and perceptions on various concepts of the body and situations that affect it and modify personal and social vision of it, the facts that infringe, or the conception we have of those inherent to it, such as movement or sexual nature have been exploring the major issues in the 4 works housed in the "Irapuato" and "Abellafuerte" Halls.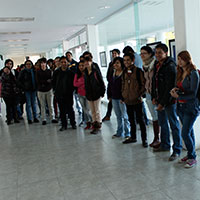 Photo Exhibition and Sale
Photo exhibition organized by the Department of Arts and Enterprise held from November 27th to December 11th 2013. Through an invitation, students and teachers in the Bachelor of Digital Arts presented photographs of his own (previously selected by a committee), which were put on sale at the occasion to benefit the Art Department and Company as well as to inform the talent of the participants.